Nicaragua: Ferrocarril / Railroad nicatrenes.com
Leon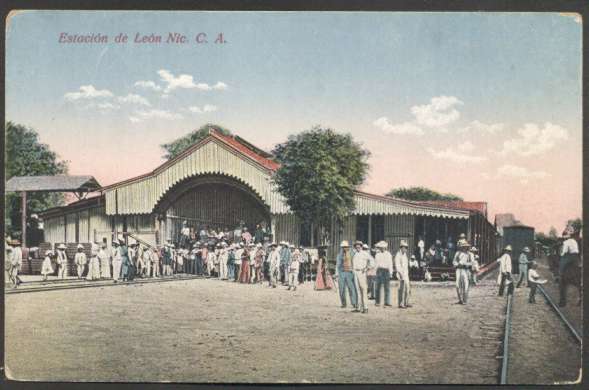 Estación León - foto de una tarjeta postal - Aproximadamente de los 1920's
Leon station - Photo from a post card - Approximately from the 1920's
========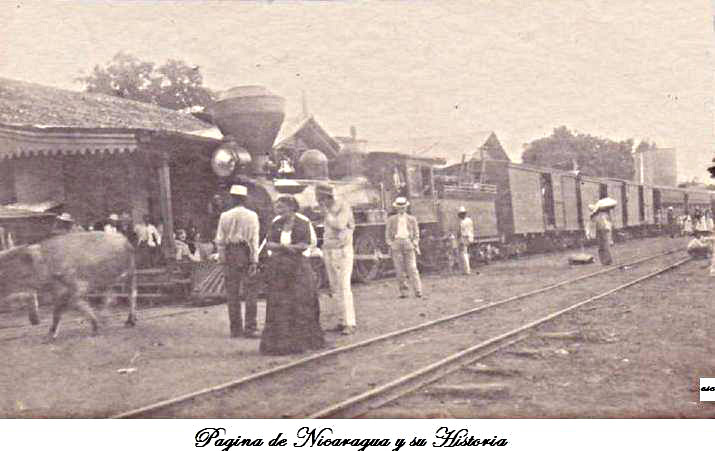 Estación de León

con tren de vapor - foto de "Nicaragua y Historia" en Facebook.

Se puede ver la misma decorativas del techo, la columna y las escaleras del edificio, delantera de la locomotora en esta foto,
en comparación con la foto anterior, en la esquina derecha del estación de León, se ve la misma decorativas del techo, la columna y las escaleras.



English;


Steam train in

Leon station

- Photo from "Nicaragua y Historia" on Facebook.

You can see that the decorative roof outline, the column and the stairs of the building, in front of the locomotive in this picture, are the same compared to the previous photo of Leon station, the roof outline, the column and the stairs, on the right corner of Leon station are the same.
===========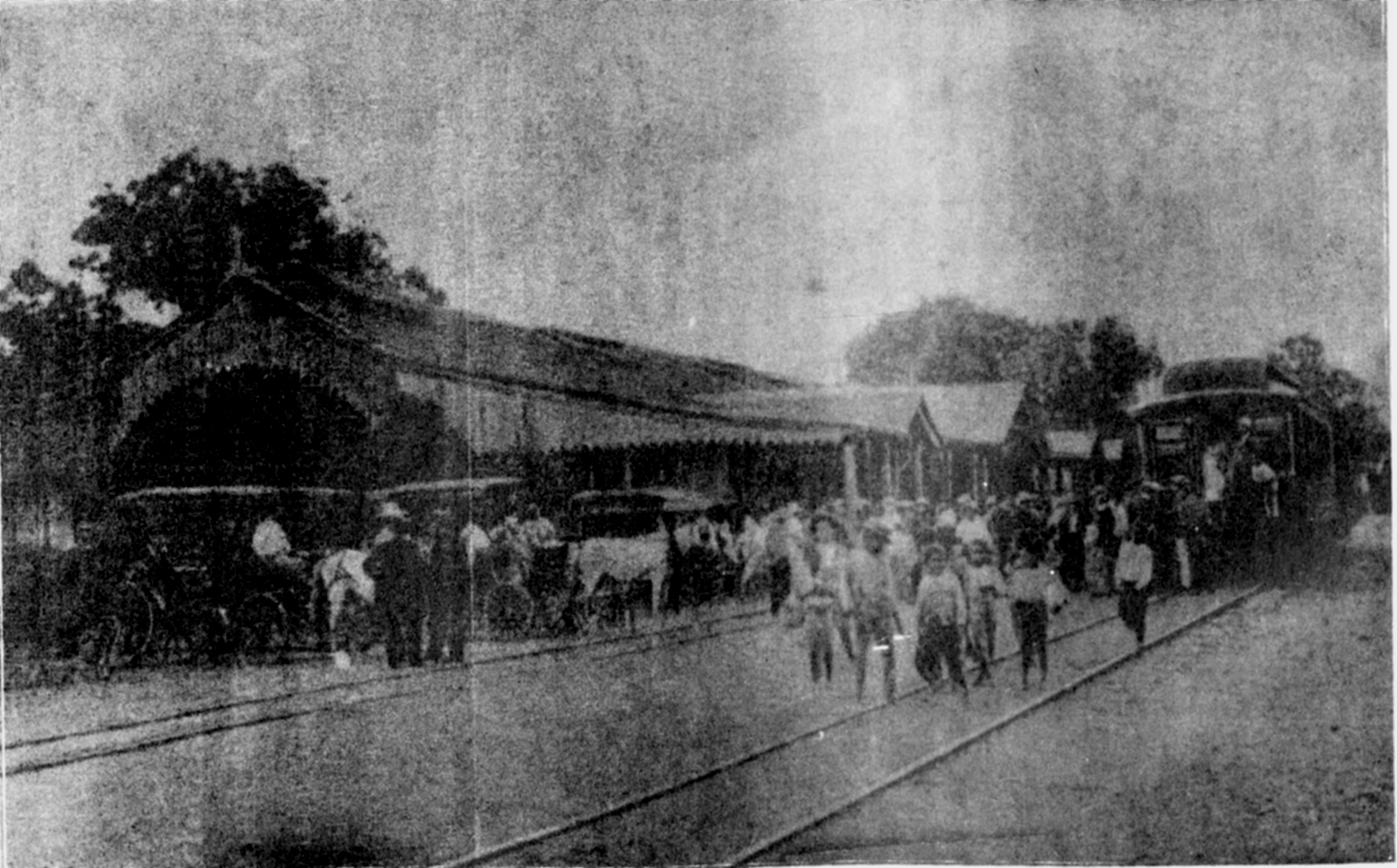 Estación de León

- Foto de fuente desconocida


Leon station

- Photo from unknown source
==========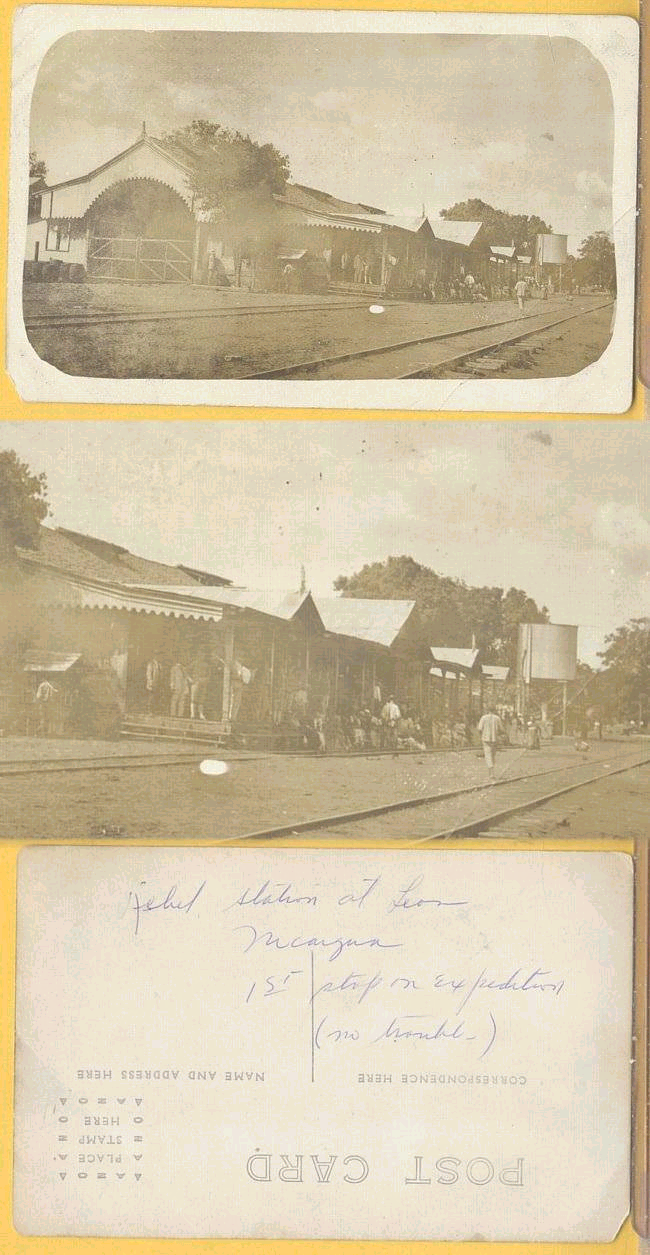 Estación León - foto de una tarjeta postal - Aproximadamente de los 1910's
Leon station - Photo from a post card - Approximately from the 1910's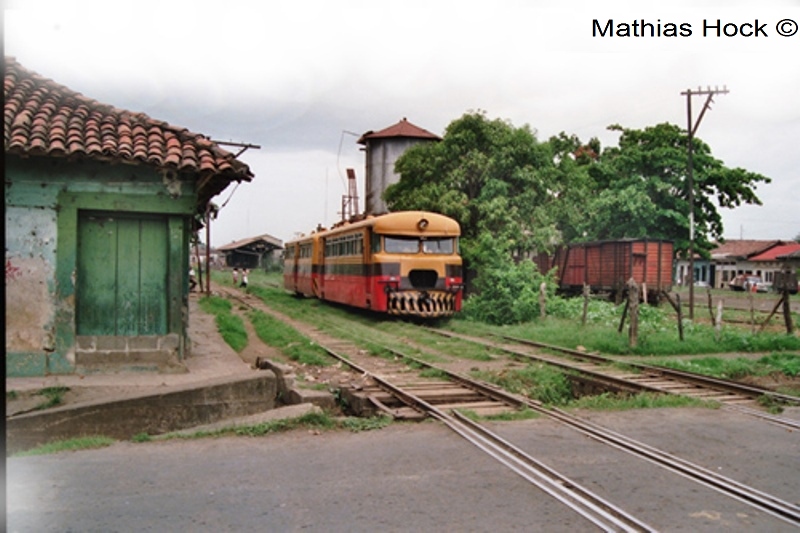 Foto por Mathias Hock y informacion por fahrplancenter.com / Photo by Mathias Hock and information from fahrplancenter.com.


Km de 

León

 56 de Aspecto de

l

 Y-griega, 

viendo

 en 

el

 dirección

 al

 e

stación de León.
El

 Autocarril

 expreso 4011 

esta

 paseos a lo largo del tanque de agua para dar vuelta en el Y-griega.



English 



Leon

 km 56 Looking from the "wye" in the direction of the León railway station. 
The express motor coach 4011 just drives passed the water tank to turn around at the " wye". 



=========== 



Español


En la ciudad de León había una "Y-griega / horqueta",
para darle vuelta las locomotoras que regresaban de Corinto
para regresar de vuelta a Managua.

English


In Leon there was a "wye" to turn the locomotives around that returned
from Corinto on their back to Managua.



    



Una giro "Y" (Y-griega / horqueta) es usada para girar locomotoras, para que ellos están mirado de frente, para volverse en la otra dirección.

Por ejemplo; La locomotora entra una pierna del "Y-griega" mirando hacia adelante, luego vuelve a bajar a través de la otra pierna en reversa,
cuando está de vuelta en el carril original, de donde comenzó, se enfrenta mirando en la dirección opuesta.

===========






Estación de León

con tren de pasajeros - Foto de "Nicaragua y Historia" en Facebook.
Leon station with locomotive No.3
==========







Estación de León

con locomotora No.3 - Foto de Time Life - Anio 1908

Nota; Esta foto es sospechoso si es León, porque la estación no tienen el mismo aspecto del de Leon y no reconozco la locomotora como uno de los de Nicaragua. Pero León tuvo un giro "Y" (Y-griega / horqueta) por lo tanto es posible que haya habido otros edificios.

English
Leon station with locomotive No.3 - Year 1908

Note; This photo is suspect if it is Leon, because the station doesn't look the same as Leon and I don't recognize the locomotive as one of Nicaragua's!
But Leon had a turning "wye" so there may have been other buildings there.

======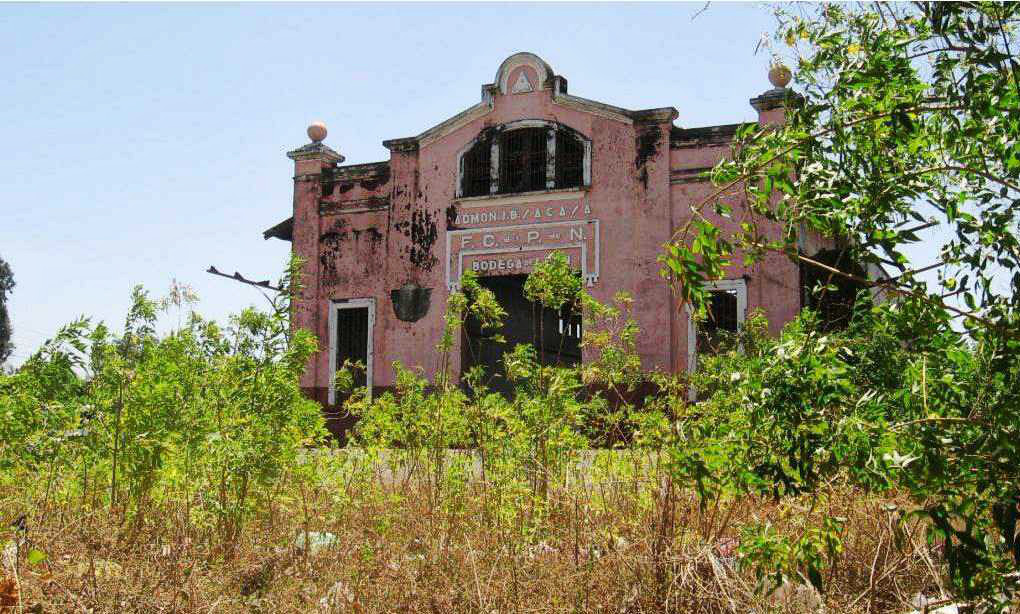 Estación de León

- Anio 2012, antes de la reconstrucción , - Foto de "Lynn Sabbatical" @ Blogstop. com
Leon station - Year 2012, before reconstruction - Photo from "Lynn Sabbatical" @ Blogspot.com